Welcome to seven building lots which sit on the corner field at SR131 and Belfast Rd. One building lot has access from SR131 and the rest with access from Belfast Rd. The properties are being marketed on the Cincinnati Multiple Listing Service as individual lots, each with a corresponding number which relates to the attached map. The driveway access to building lots 2,3,6, and 7 is to be a shared use agreement for those building lots to manage post closing. Lot 1, 4 and 5 have access as a driveway cut and mailbox location to be dictated by the USPS.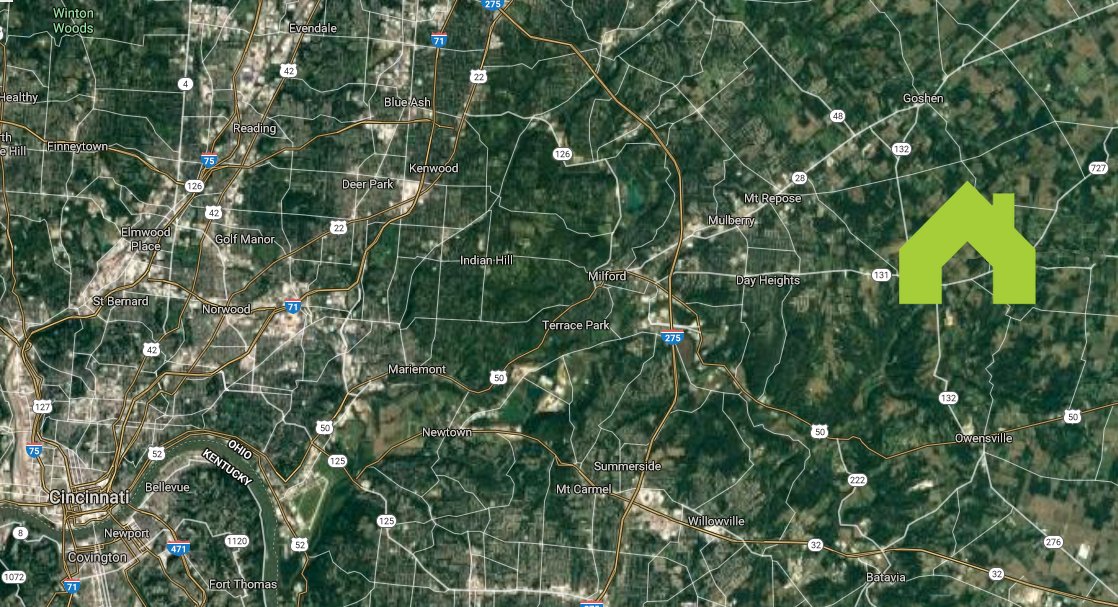 An error has occurred:
[0] Remote request resulted in a [403 Forbidden] response.
More Info
Video